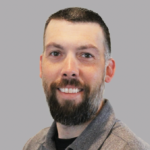 Head Girls Basketball Coach
Coach Rice grew up in Cleveland, Texas and was a 2001 graduate of Tarkington High School. After high school, Rice attended Texas A&M University and graduated in 2005 with a B.S. in Kinesiology and a focus in Education. Coach Rice returned to his alma mater in the fall of 2006 where he coached for seven years. In those seven years he was able to compile three trips to the state cross country meet, 4 trips to the regional golf tournament including a 4th place team finish, the highest girls team finish in school history, and 3 sub-varsity district titles in basketball. In 2013 Coach Rice accepted a position at Katy Taylor High School as the girls 9A coach and varsity first assistant. In the 2013-14 season the Mustangs were regional quarterfinalists and have been in the playoffs 5 of the last 7 years. In addition to these on the court accomplishments, Coach Rice graduated from SFA in 2018 with his M.ED. in Educational Leadership. His wife of 12 years, Rachel, is the math instructional coach at Morton Ranch High School. The Rice's are residents of the Fulshear community and have a 4-year-old son, Grayson, and a 2-year-old daughter, Addison.
Jessica Wilson
longhornjess@gmail.com
(281) 744-9765
When player packages or other sign ups are available, they will appear below this text on this page.