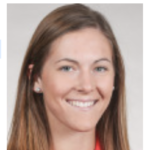 JenniferLHooker@Katyisd.org
Jennifer Hooker is a Katy native and graduate of Taylor High School. While at THS she made four playoff appearances and earned multiple district accolades, including 2011 District MVP. Upon graduation in 2011 she began her softball career at the University of Houston. During her time at the University of Houston the team made consecutive NCAA tournament appearances under the direction of an All-American coaching staff.
Jennifer began her career as an educator at Mayde Creek High School. In her two years at Mayde Creek she taught Algebra for English Language Learners and was the Varsity Assistant Coach for softball. In 2017 Jennifer returned to her alma mater where she was the Varsity Assistant Coach for softball, Algebra Team Lead, and Math Department Chair. Her passion for student success on and off the field is unparalleled. She brings high expectations and enthusiasm to every program she is a part of. Jennifer looks forward to building a tremendously competitive program at Jordan High School.
Becky Anton
Beckyanton95@gmail.com
(281) 639-0507
When player packages or other sign ups are available, they will appear below this text on this page.