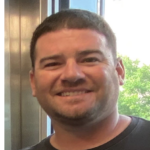 Ryan Henry
Coach Ryan Henry is currently the Head Boys Track Coach at Mayde Creek High School in Katy ISD. He has been serving in this role for the past 3 years. As head coach, Henry has led relay teams, individual running participants, and field event participants to the Area and Regional Track meets. Before taking his role as the head coach at Mayde Creek HS, he served as an assistant track coach at North Shore High School for 7 years. As an assistant at North Shore HS, Coach Henry helped coach their track teams to 3 regional championships and 2 state championships.
In addition to taking on the role of Head Track Coach, Coach Henry will also be responsible for developing the offense for the Jordan HS football teams, serving as Offensive Coordinator. Coach Henry was the OC at Mayde Creek HS during the 2019 season, where he assisted in leading the Rams to one of the best seasons in school history. During his tenure as the OC, the varsity football team made the playoffs and finished the season with a 9-3 record. Before taking the role as OC, Henry served as the Quarterbacks Coach for 2 years at Mayde Creek HS. Previously, he worked as an offensive assistant coach at North Shore High School for 7 years where he coached Quarterbacks and Wide Receivers.
Coach Henry received his Bachelor of Science in Mathematics from Belhaven University in 2008, where he also played Quarterback for the football team. He also holds a Master's degree in Educational Leadership from Lamar University and is slated to teach a secondary math class at Jordan High School.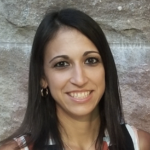 Kymberlee Trnka
KymberleeTrnka@Katyisd.org
Coach Trnka is finishing her 10th year as a Head Cross Country and Assistant Track coach. She started running cross country and track at Caldwell High School, where she was a 4-time MVP in both sports and multiple time District Champion, Regional and State Qualifier. Coach Trnka received an athletic scholarship and went on to compete collegiately in Cross Country and Track at Tarleton State University. While at Tarleton, she received numerous academic and athletic accolades, including Cross Country Team MVP. She graduated Magna Cum Laude with a degree in Exercise & Sport Studies/Biology from Tarleton State in 2009 and began her teaching and coaching career at Mayde Creek High School as the Head Girls' Cross Country and Assistant Girls' Track Coach. Throughout her years coaching, she has coached multiple District, Area and Regional Champions, as well as multiple State Qualifiers and medalists in numerous events. She had a part in Mayde Creek's Track & Field District Team title in 2011.
Coach Trnka has a true passion for the sport of running and still enjoys competing competitively in half marathons and 5Ks, where she is a top finisher in the events, including overall female finisher. Coach Trnka is excited to lead the Girls' Track and Field and Cross Country teams at Jordan High School next year, and is looking forward to building a successful and competitive program.
There is currently not a parent representative for this team. If you would like to volunteer, please email vpathletics@jordanwarriorsabc.org for more information.
When player packages or other sign ups are available, they will appear below this text on this page.